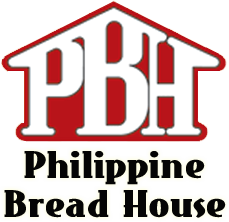 530 Newark Avenue
Jersey City, NJ 07306
Tel: 201-659-1753

FREQUENTLY ASKED QUESTIONS
Q: Can I make changes or modifications to the product combinations offered on the website ?
Answer: Sorry, at this time we do not allow substitutions to our product assortments, and only offer items to be shipped as they are listed. Check back frequently for new flavors, seasonal and holiday specialty items, and baker's choice selections.
Q: What are your shipping rates ?
Answer: For real time rates provided by USPS, place an item in your shopping bag at our online store and then click the Determine Shipping link on the chalkboard next to the truck icon.
Q: When will my package arrive ?
Answer: We are sorry we are unable to specify an exact delivery time. Use your tracking number to track the status of your package on USPS.Com Deliveries typically occur during normal business hours and depend on the USPS Priority Mail Service. Your tracking number may not appear in the USPS tracking system for 24 hours. Please be patient. You will be able to see it flow through the USPS system and know the exact day it will arrive.
Q: What happens if I'm not home to receive my delivery ?
Answer: While Philippine Bread House does not require a signature for your delivery, we can only guarantee the quality of our product if it is received by the shipping time selected by the customer at the time of purchase. According to USPS policy, their drivers will only leave the package at a recipient's door, or other secure location, if the driver believes it is 'safe' and reasonable to do so. For this reason, it is also necessary for customers to notify a gift recipient of their sweet surprise before the date of delivery.
Q: How can I cancel my order ?
Answer: Orders must be cancelled more than 24 hours of the preferred delivery date and before 2:00 PM EST on that day. Please call (201-659-1753) so that we may assist you with your request.
Q: What if I am not satisfied with my order ?
Answer: If there is a problem with an order you received, please call
(201-659-1753) or email us at sales@philippinebreadhouse.com. Refunds may not be given for shipping delays caused by inclement weather, package refusal, and/or incomplete or incorrect delivery address.
TERMS & CONDITIONS
We reserve the right to change these Terms and Conditions at any time, effective immediately upon posting on our Sites. You may print a copy of these Terms and Conditions using the print feature in your browser. It is your responsibility to periodically visit the "Terms and Conditions" link at the bottom of our home page to review the most current version of the Terms and Conditions. You may use your browser to print copies of any updated Terms and Conditions.
SHIPPING AND RETURNS
Please note all credit cards are charged at the time of check out to help prevent fraudulent orders. Under no circumstances are you allowed to make a purchase with someone else's credit card, even with the card holder's consent. If you are a first time customer and making a purchase with a different shipping address, we reserve the right to require you to sign a purchase agreement to authorize the order.
All orders will be shipped via reputable couriers such as FedEx, UPS and USPS. We deliver anywhere in the US.
PRODUCTS DAMAGED OR SHIPPED IN ERROR
Products are free of damage when your order is shipped from our location. Although Philippine Bread House (PBH) products are packaged very carefully, damages may occur in transit. Please contact PBH if you should receive a damaged or broken product. Make sure to save all contents, including packaging, for FedEx, UPS or USPS to investigate. PBH will then submit a claim to the carrier for their investigation. The investigation may take up to two business weeks to complete. Replacement items will not be shipped until the claim process has been resolved. Shipping charges on the original order will be refunded or a credit given only if the merchandise is damaged in transit or was shipped in error.
ADDRESS CORRECTION
A $15 change of address fee will be applied if you change your shipping destination when your package is in transit. If your package has already been delivered, there will be additional charges for pick-up and redelivery.
DISCLAIMER
We will deliver to the shipping address that you specify. However, additional charges may apply if the package is redirected, an address is incomplete (except for zip code) or the wrong shipping sector was entered at the time of order. We are not responsible for shipping charges for packages returned due to missing or wrong information, with the exception of zip codes which we offer to provide on your behalf.
RETURN POLICY
We guarantee freshness so if you're unsatisfied please email us within 1 day after receiving the merchandising via email to sales@philippinebreadhouse.com with original packaging and invoice. Please return your purchase 10 business days for credit, refund, or exchange. All return shipping costs will be paid by the buyer or the recipient. If a customer receives the wrong merchandise (our mistake), we will ship you the correct item at no extra cost after receiving the wrong merchandise back or we would issue a refund check if the product is unavailable. The wrong merchandise can be returned to us at our cost. Always contact customer service to get a Return Authorization and clarify the process PRIOR to returning any item of merchandise. For Customer Service, please email sales@philippinebreadhouse.com.
PAYPAL ORDERS
Orders paid with PayPal will not be shipped until the funds have been transferred to Philippine Bread House account. All refunds will be returned to your PayPal account. Shipping address information must be updated through PayPal. If you use PayPal at checkout, the address listed with PayPal is the destination for your order. Philippine Bread House cannot be responsible for incorrect information provided to us.
EDITING AND CANCELLATION POLICY
If you wish to change your order after it has been placed, please send us an email immediately. If your order has already been processed, unfortunately, you will not be able to change it. Please understand that we try to provide the fastest turn-around time. If you wish to cancel an order that has not been processed yet, please send us an email immediately and we will refund you 100% of what was charged to your credit card. If you wish to cancel an order that has been processed, we will refund you with 50% of total cost. If you wish to cancel an order that has already been shipped, no refund will be paid.
530 Newark Avenue, Jersey City, NJ 07306 | 201-659-1753 | 201-659-3880